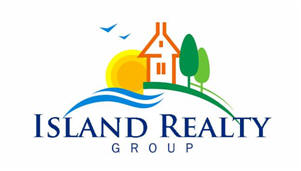 Boardwalk Businesses & Commercial Real Estate
South Jersey Shore Region
609.522.4999

Live the Dream! Own a Business at the South Jersey Shore and Vacation while you Work!





Island Realty Group is a leading provider of commercial real estate brokerage services with access to thousands of industrial, land, multi-family, office and retail commercial real estate listings throughout the South Jersey Shore Region and has an expansive database of commercial real estate listings and qualified buyers. Our Commercial real estate professionals are ready to help clients discover untapped commercial real estate market opportunities and deliver a range of services.





Why Island Realty Group?

Whatever your needs, your Island Realty Group Sales Professional has the skills, knowledge and experience necessary to help find the best strategy for your goals. Engaging the powerful resources of an Island Realty Group Sales Professional is just the first step towards a successful sale or purchase of a Boardwalk Business or Property at the South Jersey Shore. Whether you are looking to invest, buy or lease in our South Jersey Shore Communities such as an Ocean City or Wildwood Boardwalk business, a Stone Harbor or Avalon boutique, a Sea Isle City Restaurant or Nightclub or Cape May Antique Shop, you must evaluate options based on a select set of criteria.

Best of all commercial real estate

is another way to round out your portfolio.

Decision Support

Working with tools that analyze location, trends, populations, and other demographics, our Sales

Professionals are able to discuss commercial investments that help you assess various opportunities. Some of these topics may include:




Rent & Occupancy Costs

Lease Term(s)

Concessions

Competent Management

Renewal & Expansion Options

Location

Asset Value

Net Income

Profit Potential

Investment Return

Preservation of Your Investment

Zoning regulations

Building Codes

CAFRA Requirements for Coastal development

Environmental Conditions




The Opportunity

for support you can count on to meet each and every one of your commercial real estate

objectives. A follow-up consultation with professionals may provide you access to a multitude of investment opportunities, as well as the guidance to help you make informed decisions.

Island Realty Group Sales Professionals understand that your evaluation of commercial real estate must ultimately come down to your understanding the potential return on investment. Whether this is your first venture at entrepreneurship or you are a well-established business owner, your interests are always our number-one priority.

The Island Realty Group Sales Team recognizes that investment value is based on your specific objectives and can offer assistance to help you decide how to achieve goals.

Special Considerations

Island Realty Group Sales Professionals can provide information to help you analyze locations, trends, populations, and other demographics that may help to minimize risk. In addition, Island Realty Group Sales Professionals have access to resources that can help assess the challenges associated with zoning, environmental, and occupancy requirements. A Cash-Flow Model may also be used to analyze and estimate an investment's income, expenses, & yield.




Ready to get started?

Even if you've just started thinking about selling or buying, contact us now. An Island Realty Group Sales Agent will be in touch to discuss ways to sell your property faster and for the best price. Contact us here

.